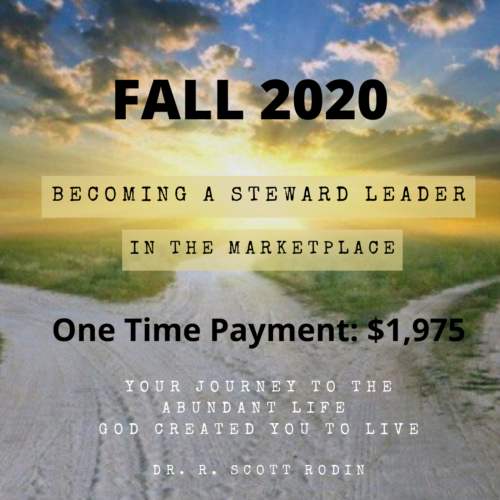 Becoming a Steward Leader in the Marketplace Fall 2020
$1,975.00
Secure your spot for the National – Becoming a Steward Leader in the Marketplace cohort beginning September 1, 2020 and ending November 23, 2020.
By choosing this option, you will secure your spot in the cohort by paying the course cost in it's entirety.
Our team will reach out to you with follow-up information closer to the start date.