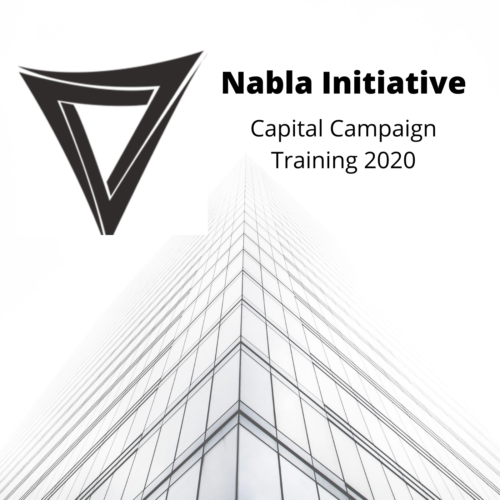 Nabla Initiative Capital Campaign Training 2020
$500.00
This intense eight hour training will help you plan and run a successful capital campaign.
The course is taught over four two-hour sessions. Join us on Mondays from 9:00am – 11:00am Pacific Daylight Time (US) on August 17th, 24th, 31st and September 7th .
At the completion of the course each participant will have a submitted a draft of their campaign plan and the instructors will review and return the drafts with feedback.
Participants will also receive a Certificate of Completion.
Presented by:
Adel Azmi, Nabla Initiative along with Scott Rodin and Shawn Manley, Rodin Consulting, Inc.
Register Today!