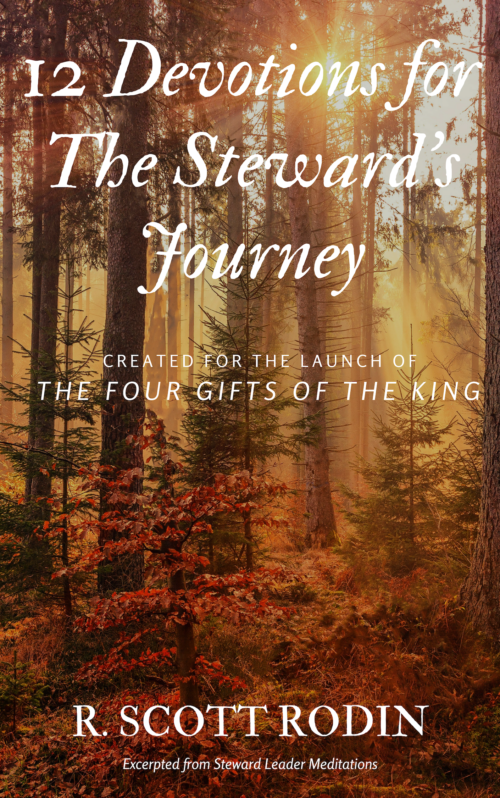 12 Devotions for The Steward's Journey
$0.00
To aid you on your way through the story, I am pleased to provide you with this simple gift. It is a collection of twelve short meditations, three for each of the four lands from the book. At the beginning of each section I have excerpted two selections from the novel. The first depicts the deceptions we face, and the second shows us the way through.
I hope you find that the struggles and victories of Alex, Anna, Merideth and Reed are common to all of us. If you keep your heart open, I believe in Steward's journey you will find your own journey.
May you be encouraged on that journey and experience for yourself the Deep Peace of the King.