Description
Led by top experts Dr. John Frank and Dr. Scott Rodin, Development 101 is designed to give you a solid foundation for building an effective development program for your organization. This is a practical training that will walk you through the process of creating a development plan and it will provide you with the basic tools you need to implement it successfully.
This training tool is designed to help you:
Understand the components of a solid, effective development program built on biblical truth;
Assess the strengths and weaknesses of your current development work;
Develop the tools to build your development program;
Grow and increase your skills as a development professional.
As a result of this training you will be able to:
Write a development plan for your organization
Understand each component and how they tie together
Be ready to implement the plan effectively
Increase funding to your organization
Improve your skills as a development professional
About Dr. John Frank and Dr. Scott Rodin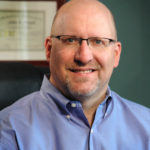 John Frank is passionate about stewardship. He studies, teaches, and consults on stewardship and believes it is the key to a holistic approach to life for individuals and organizations.
A nationally and internationally recognized speaker and teacher, John's expertise includes stewardship, leadership, nonprofit organizations, as well as biblical training in various topics. He speaks with churches, ministry leadership, boards, and retreats.
John's professional involvement and education includes:
Founder/Director — Stewardship Summit, www.StewardshipSummit.org
Doctor of Ministry, Leadership in the Emerging Culture (Dissertation Focus: Stewardship Education). Awarded from George Fox Evangelical Seminary.
Master of Arts in Philanthropy and Development, Saint Mary's University
Bachelor of Music, University of Wisconsin
Best of the Best Faculty Award, CSA, 1997
Received Excellence in Integrity Award Campbell Research, 2003
Board of Directors Award, CSA, 2005
Scott R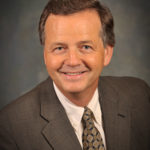 odin has a passion for helping Christian ministry leaders take a biblical approach to leadership development, strategic planning, board development and raising kingdom resources. Over the past thirty years he has worked with hundreds of organizations in the U.S., Canada, Middle East, Great Britain, China, India, the Philippines and Australia.
Dr. Rodin is president of The Steward's Journey and Kingdom Life Publishing. He also runs Rodin Consulting, Inc. He is a Senior Fellow of the Association of Biblical Higher Education and is past board chair of ChinaSource and the Evangelical Environmental Network.
Dr. Rodin holds a Master of Theology and Doctor of Philosophy degrees in Systematic Theology from the University of Aberdeen, Scotland.
Scott is an international writer and speaker on:
The Steward Leader
The Journey of the Faithful Steward
Three-Dimensional Discipleship
Strategic Planning on Kingdom Values
Raising Money as Kingdom Ministry
Creation Care